Catamaran Resort & Spa - Pacific Beach Wedding Pictures
San Diego Beach Wedding in February
So here's the thing - I SUCK at blogging and TOTALLY forgot to blog this GORGEOUS beach wedding I shot at the Catamaran Resort & Spa in Pacific Beach in FEBRUARY! I shot this couple's engagement pictures last fall when they came in from Arizona for a weekend, and it was so special to capture their destination wedding on the beaches of San Diego a few months later.
The couple incorporated classic American details in their wedding, like a blue suite for the groom and a white wedding dress for the bride. However, with the bride's family being (and flying in) from China they also wanted some Chinese influence on their big day. So the bride had a gorgeous red Chinese wedding dress (which her family brought with them from China) that she switched into for the reception. And during the reception they did a traditional Tea Ceremony with their parents which was really special.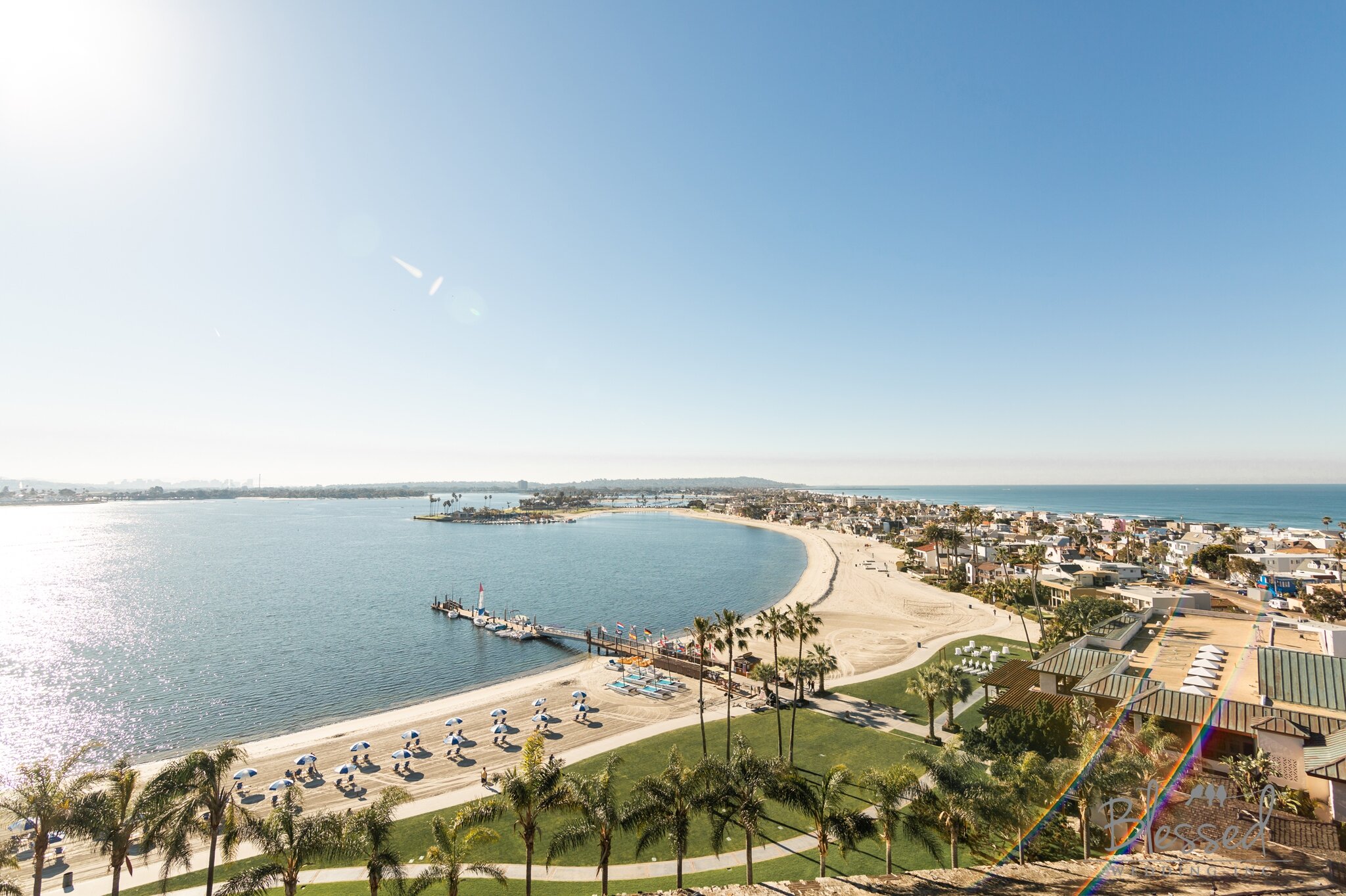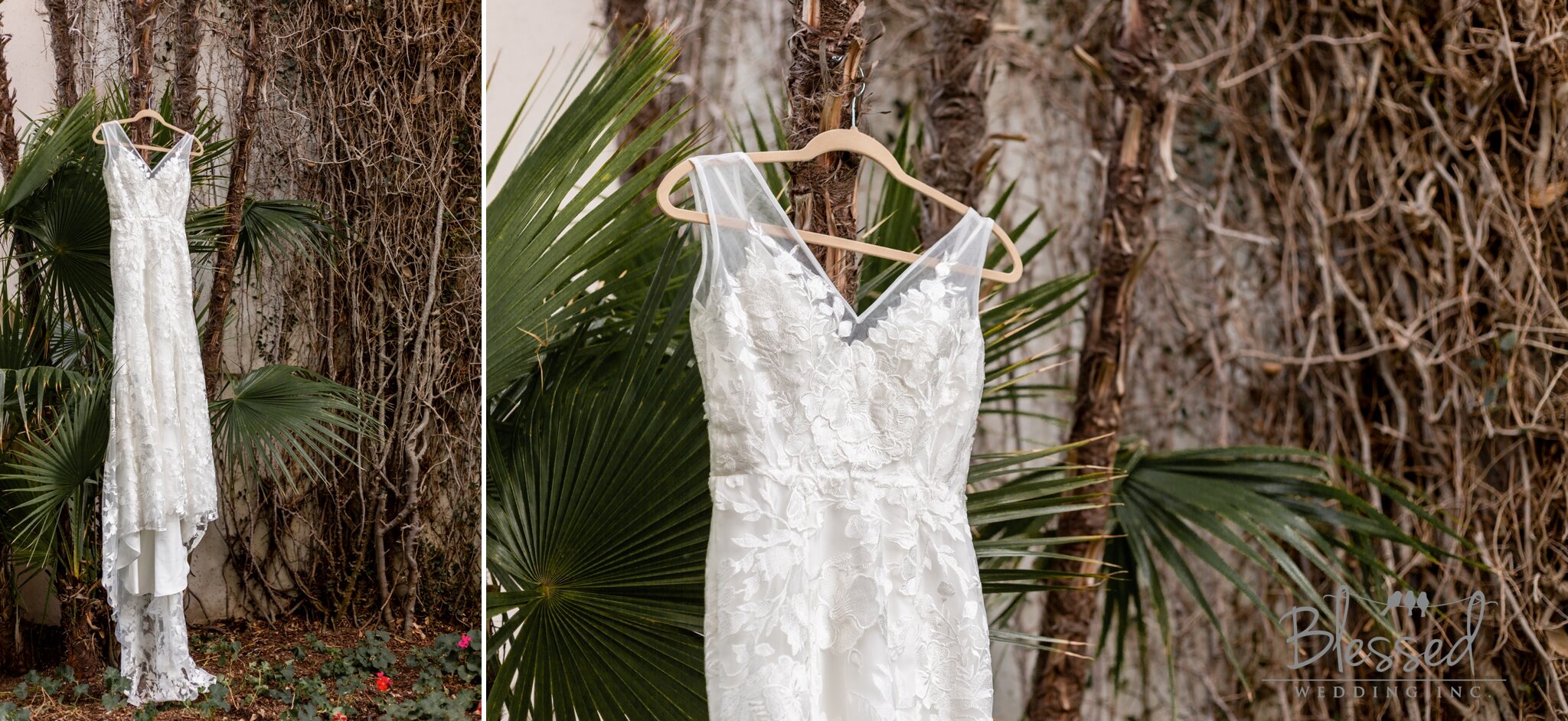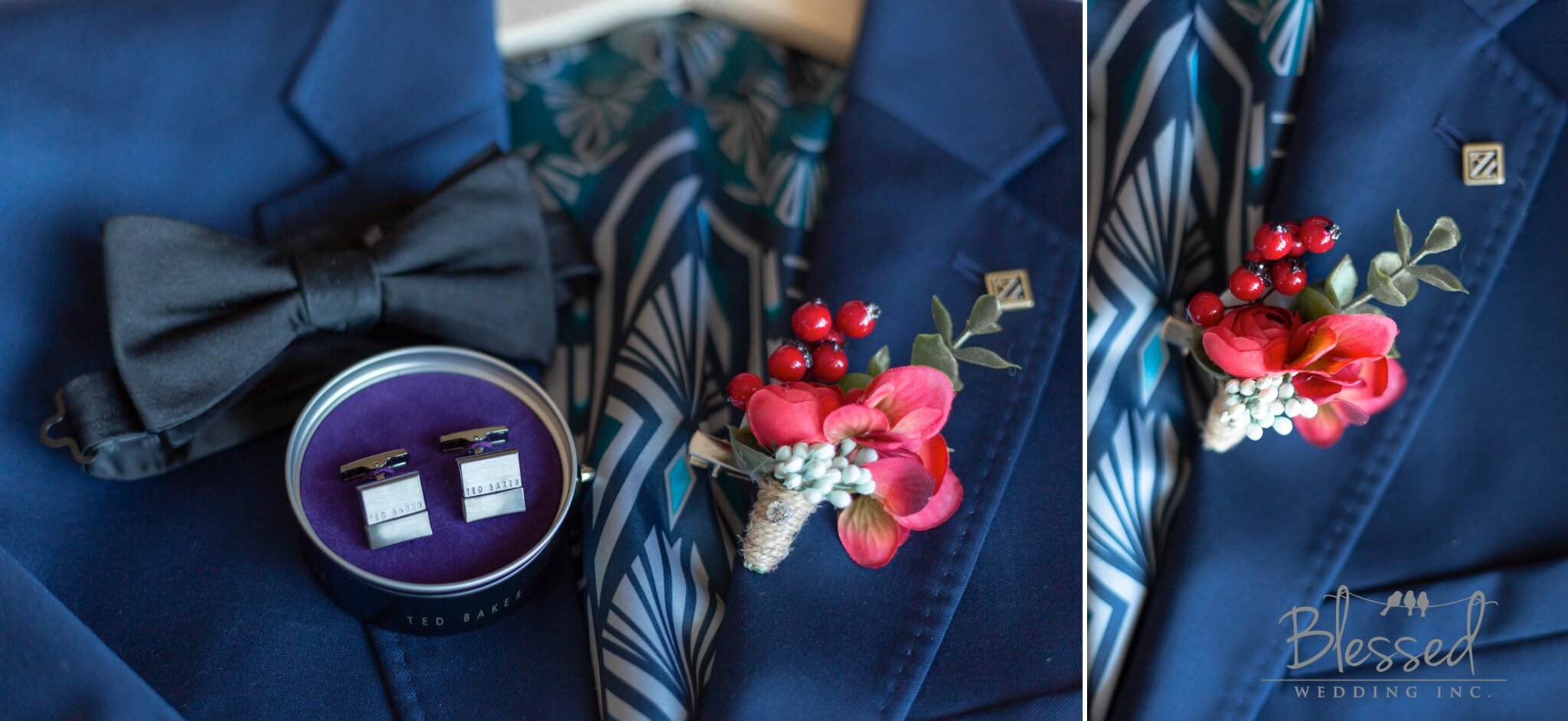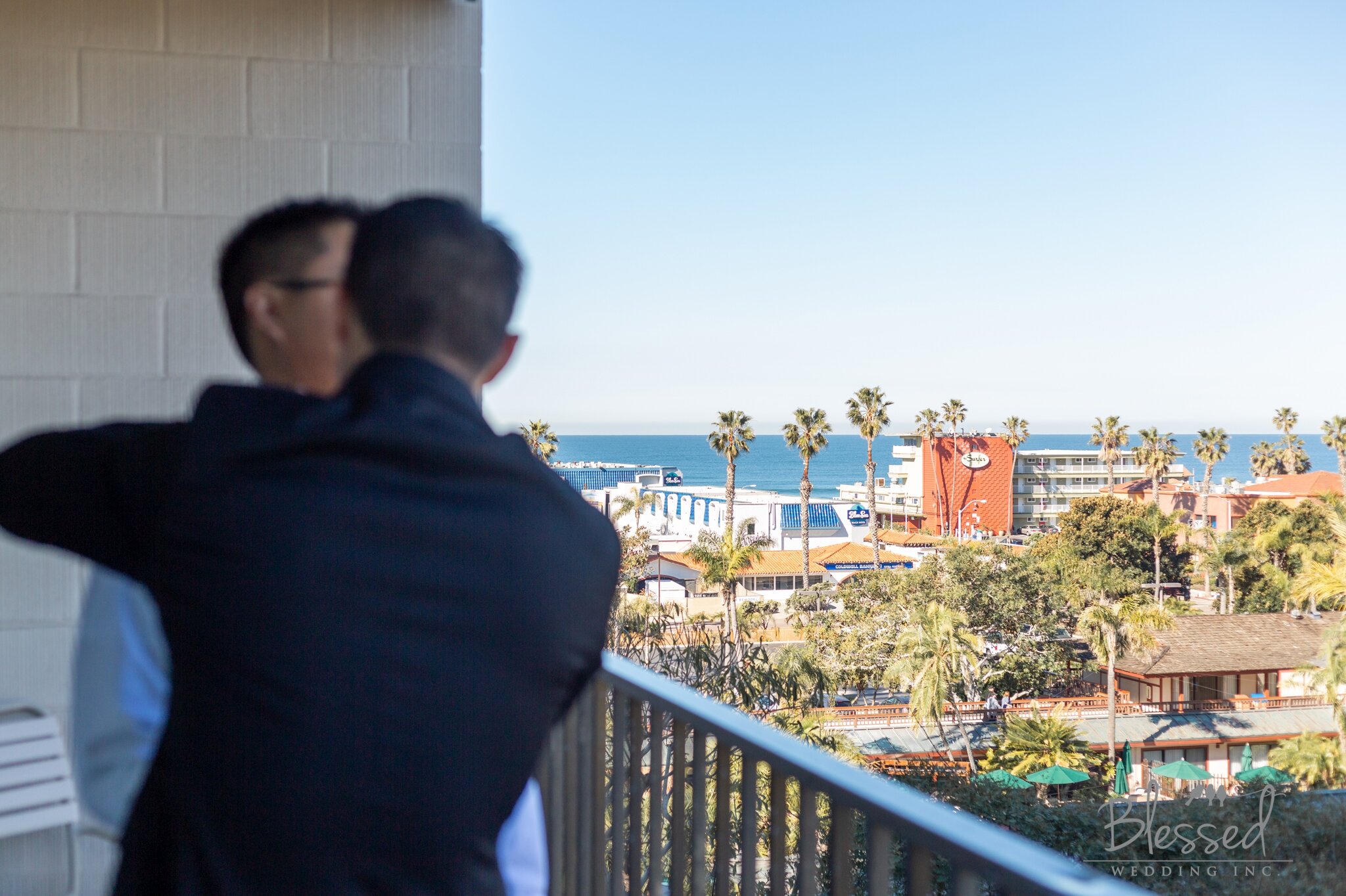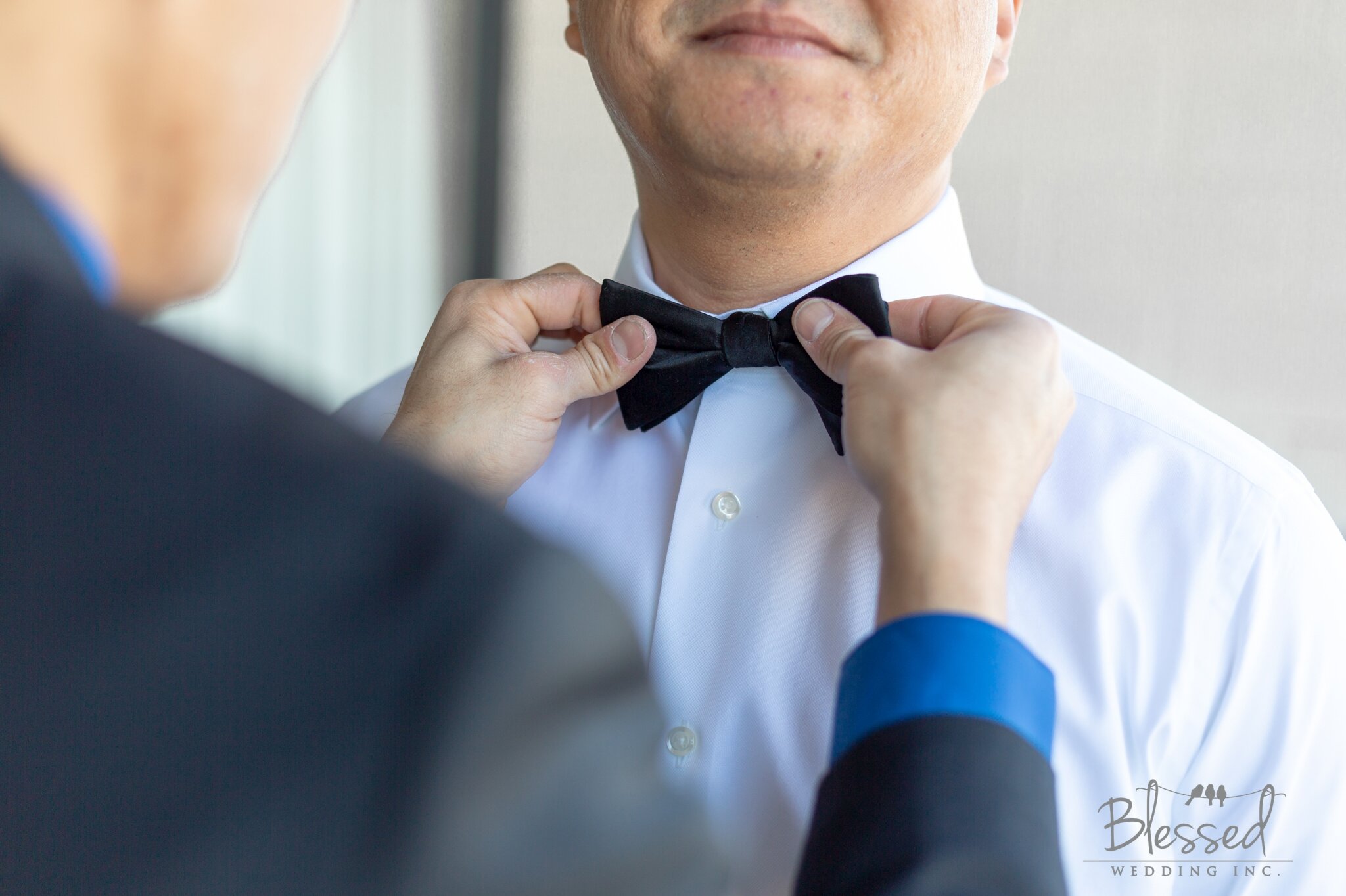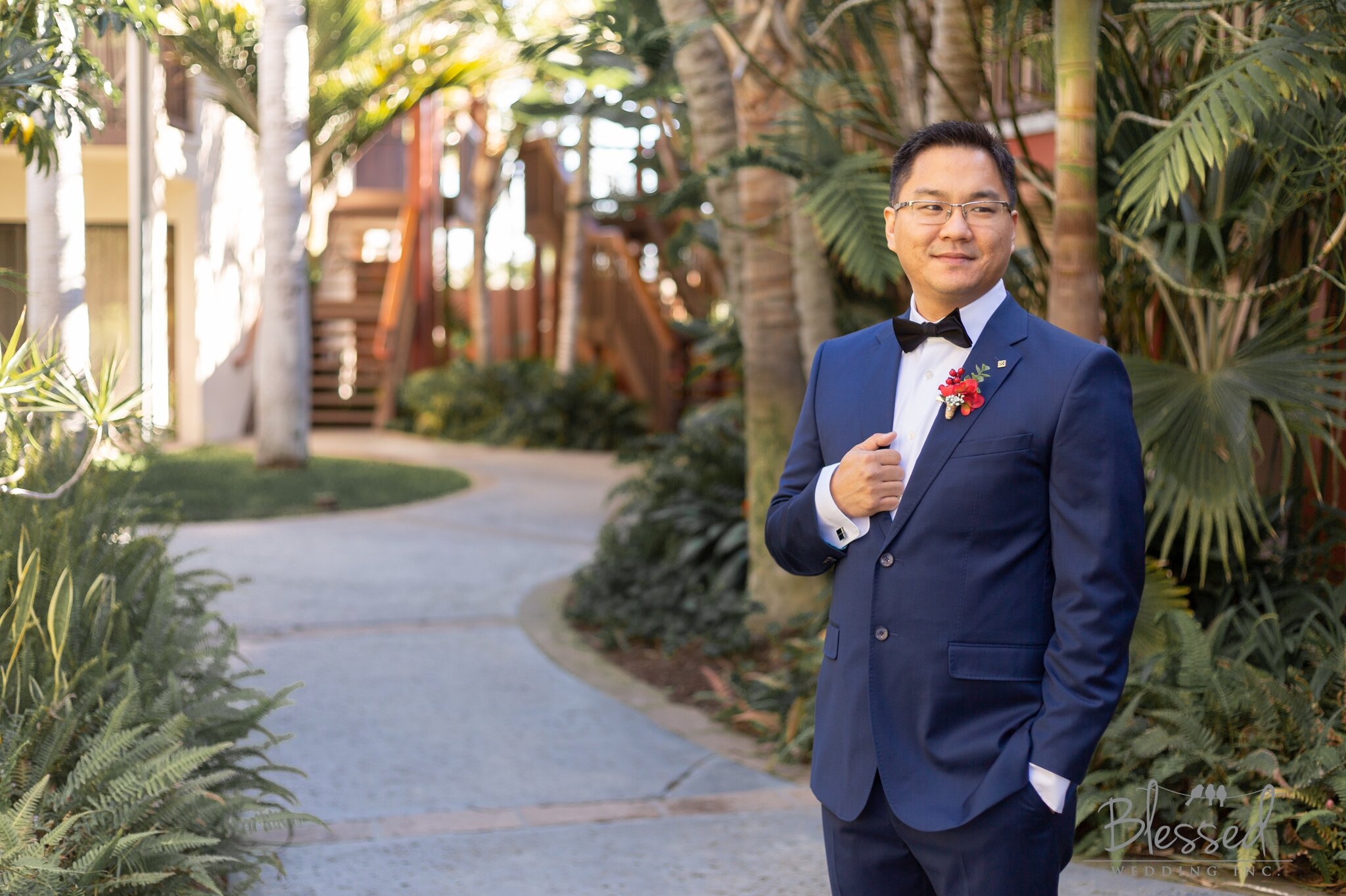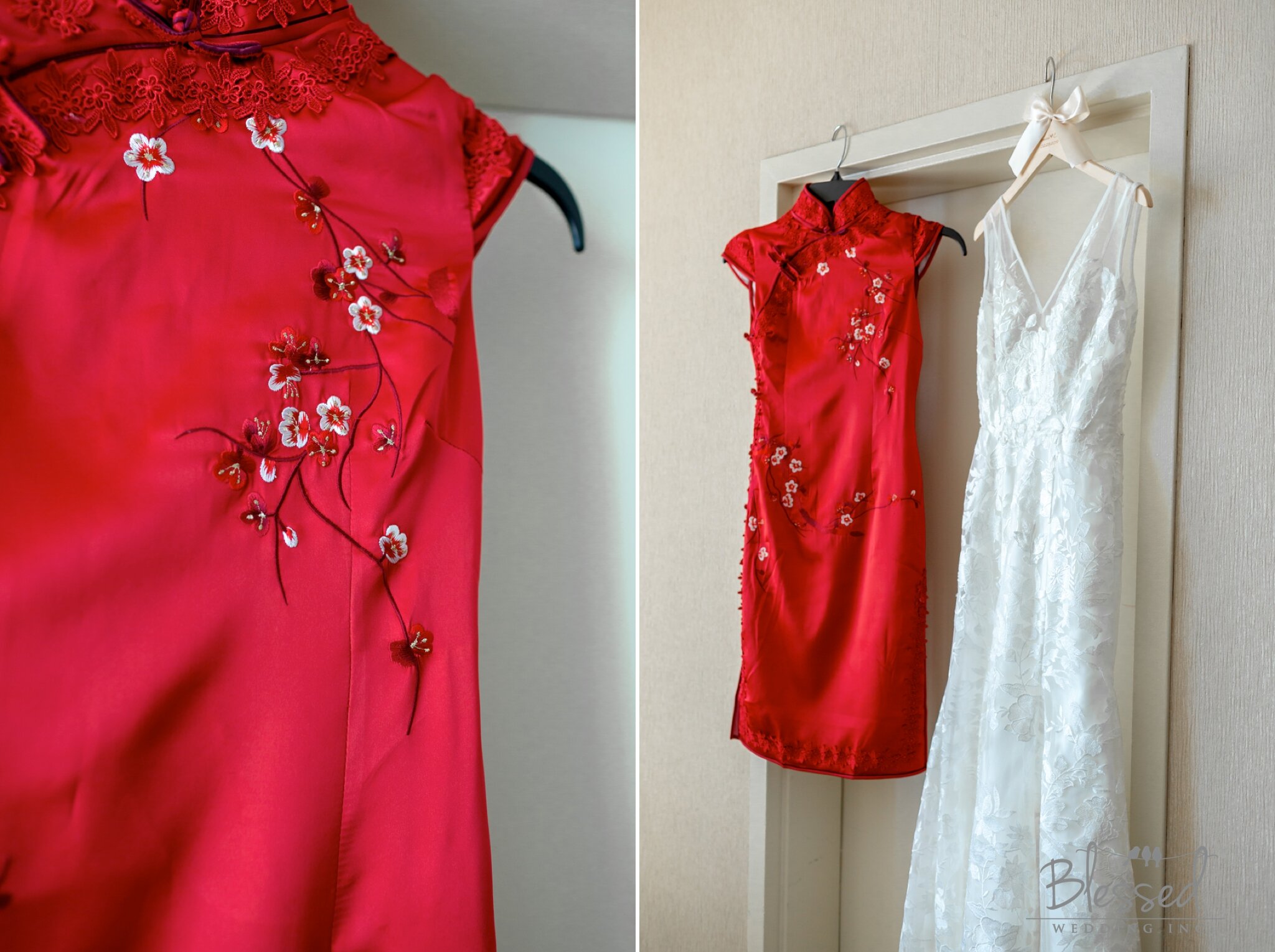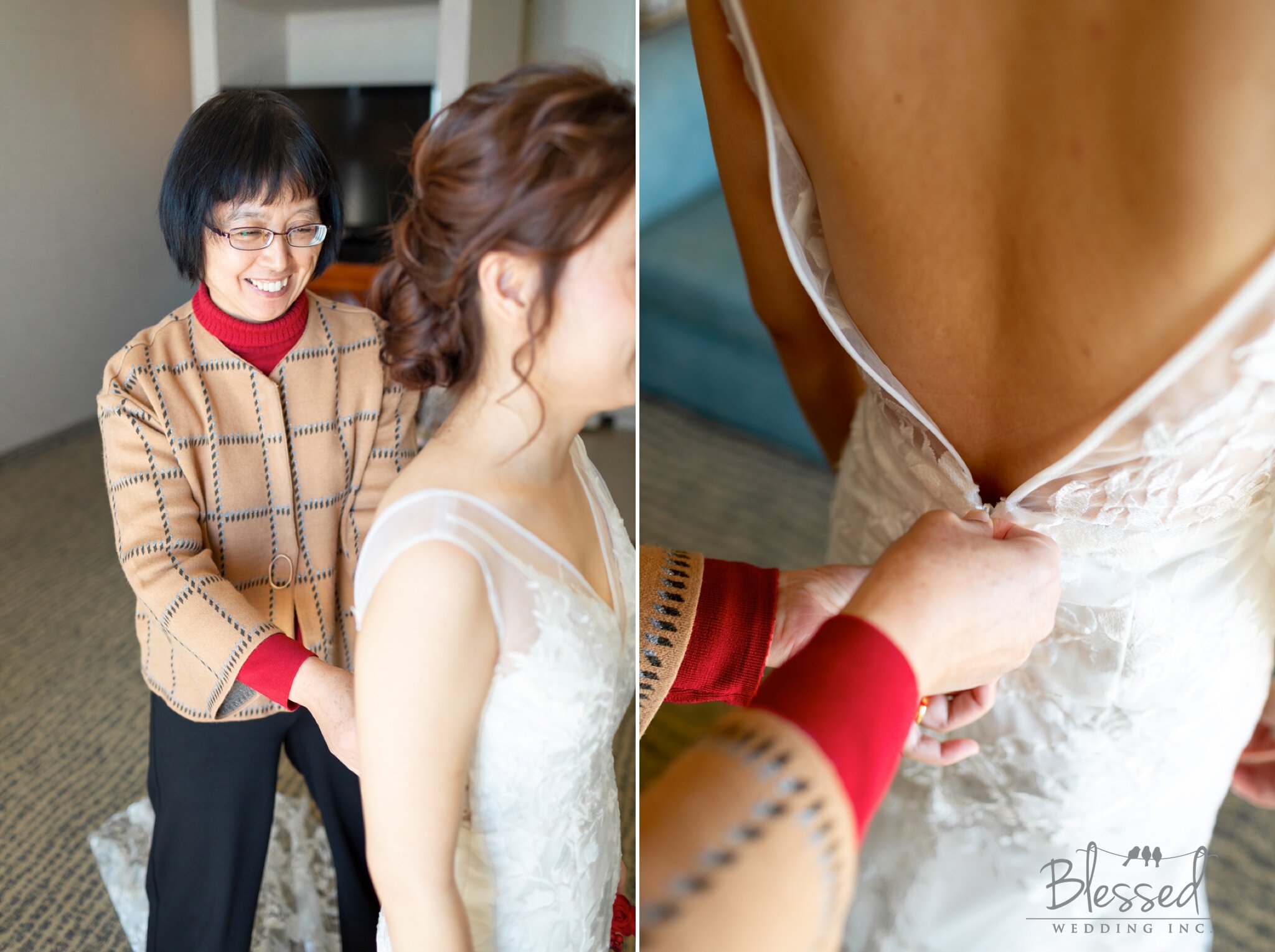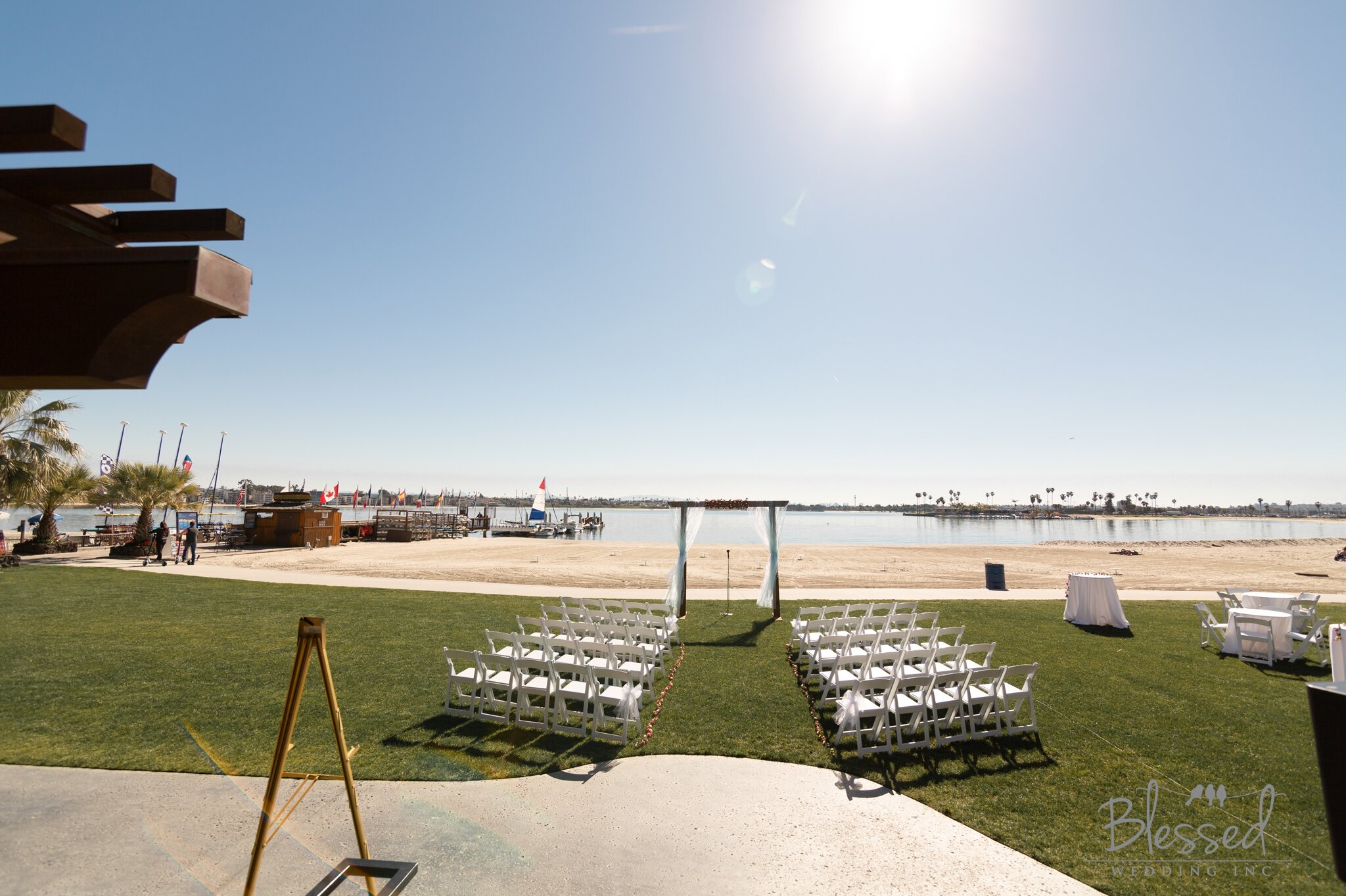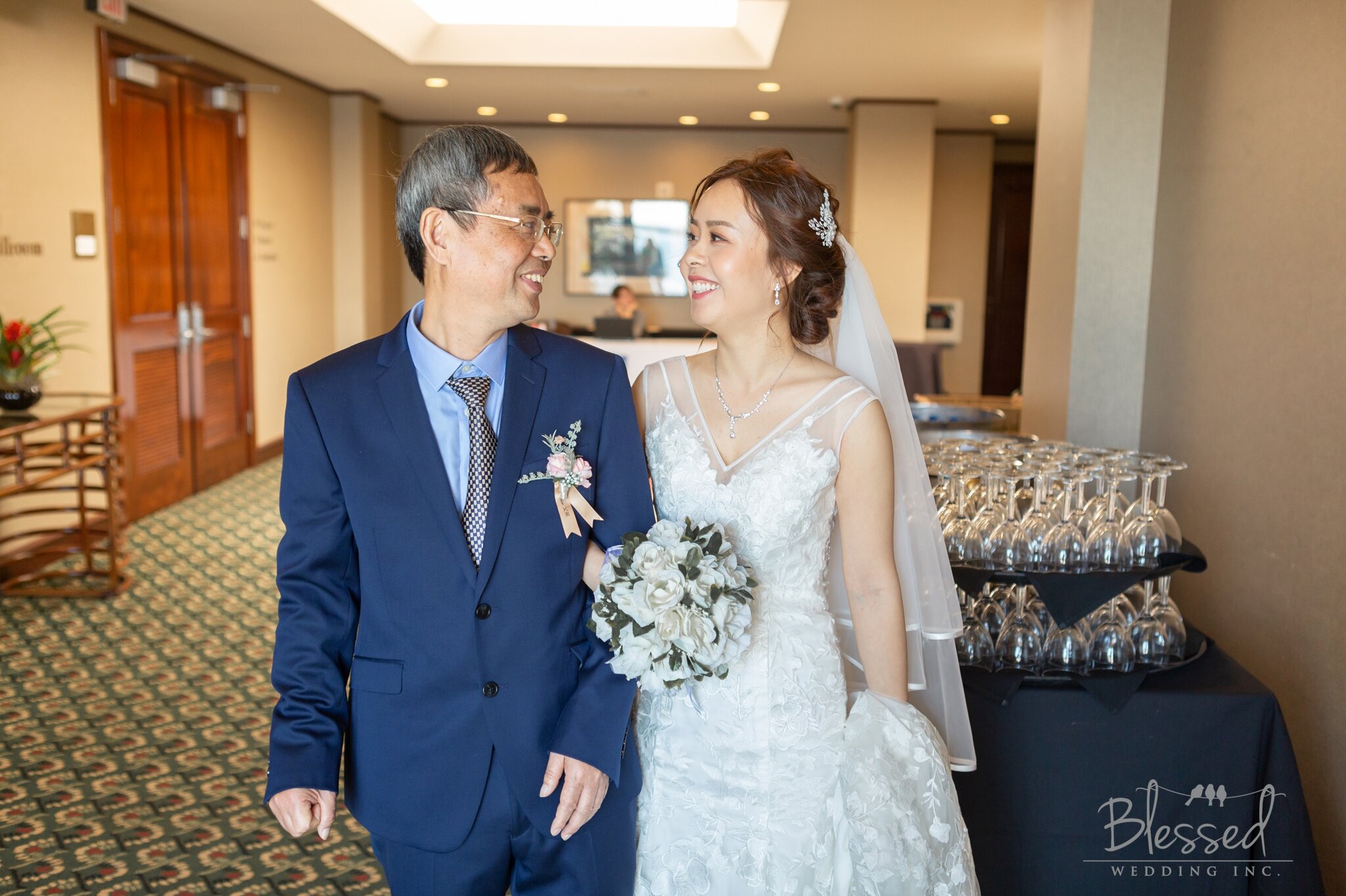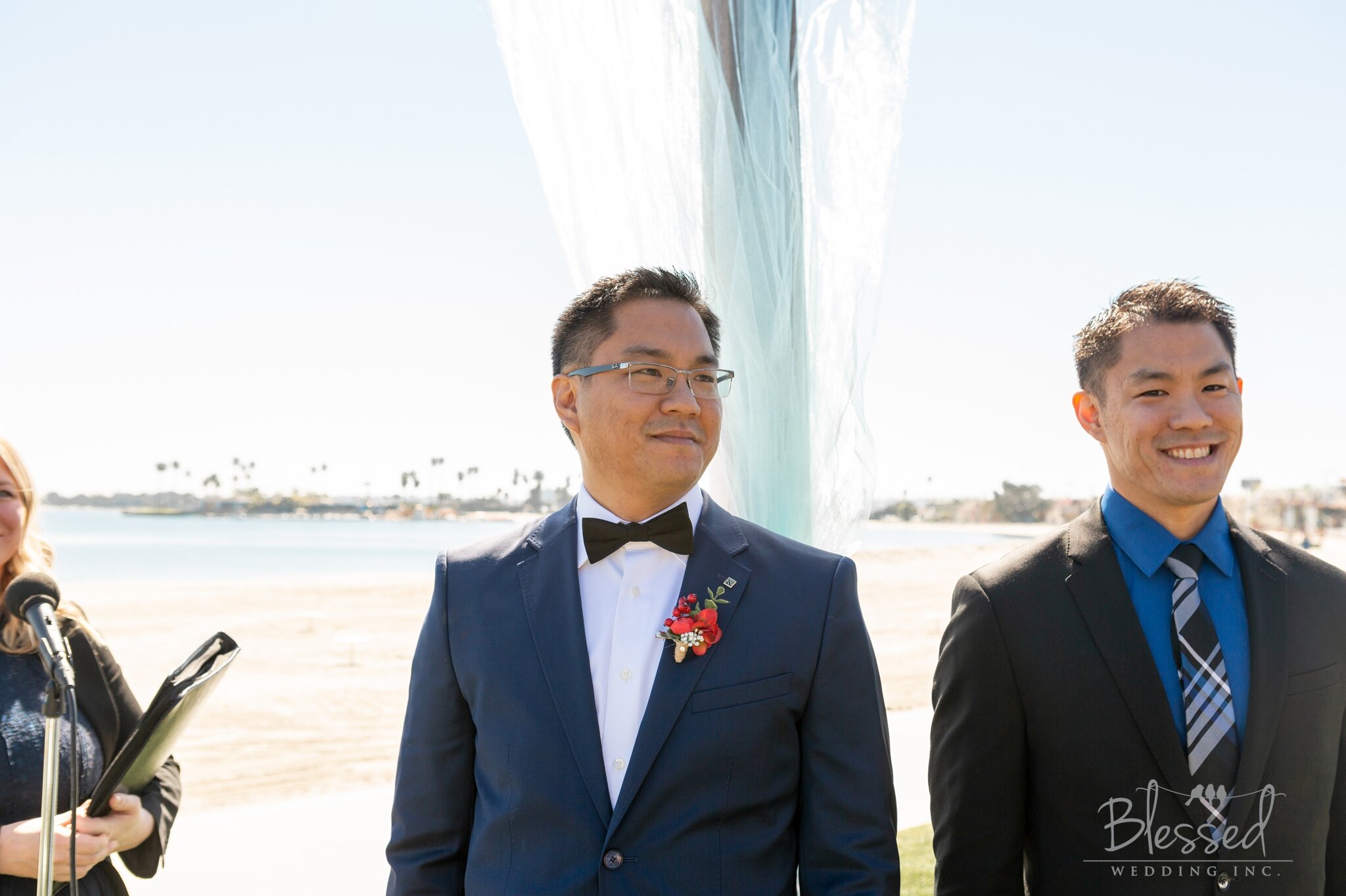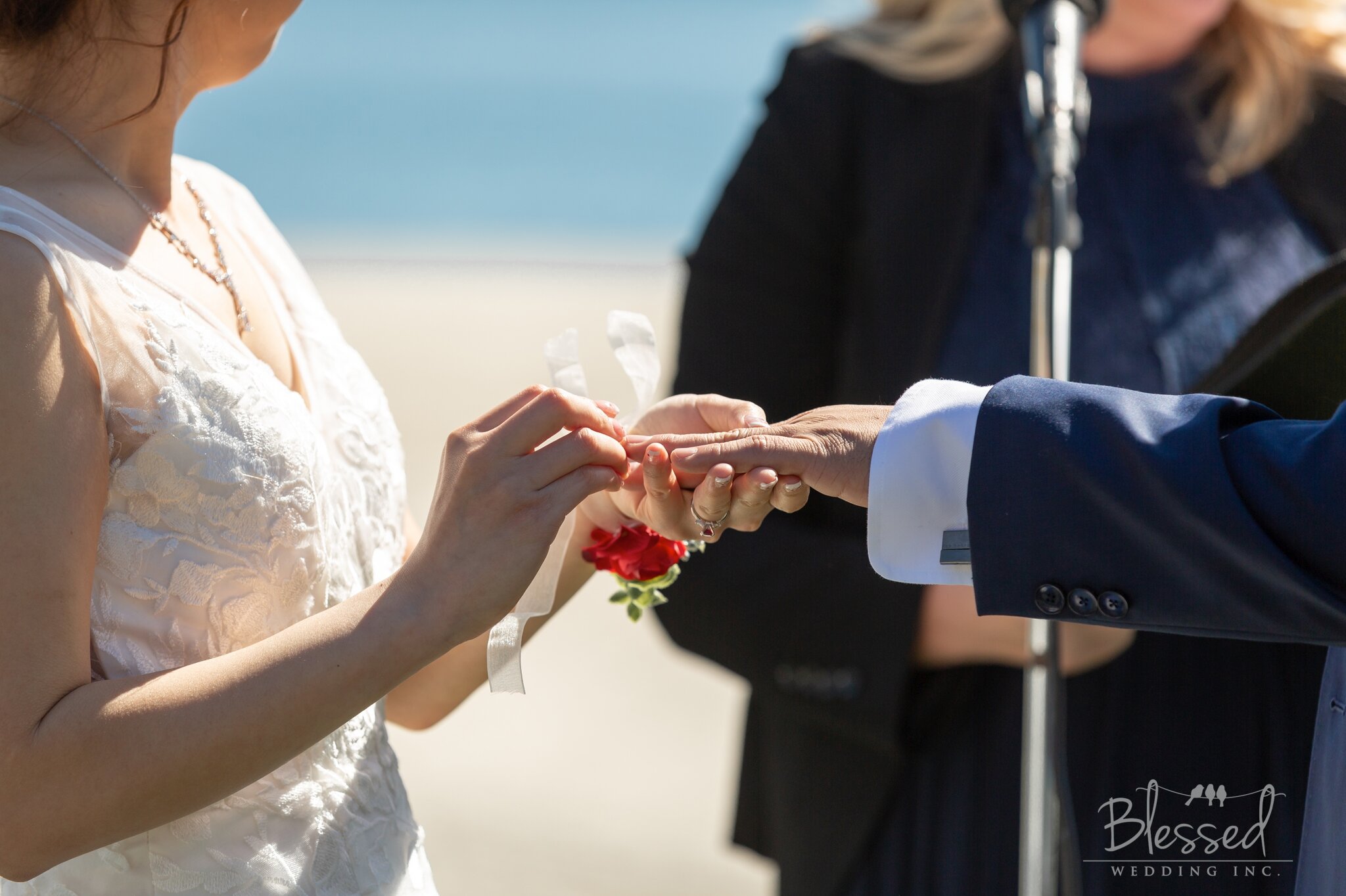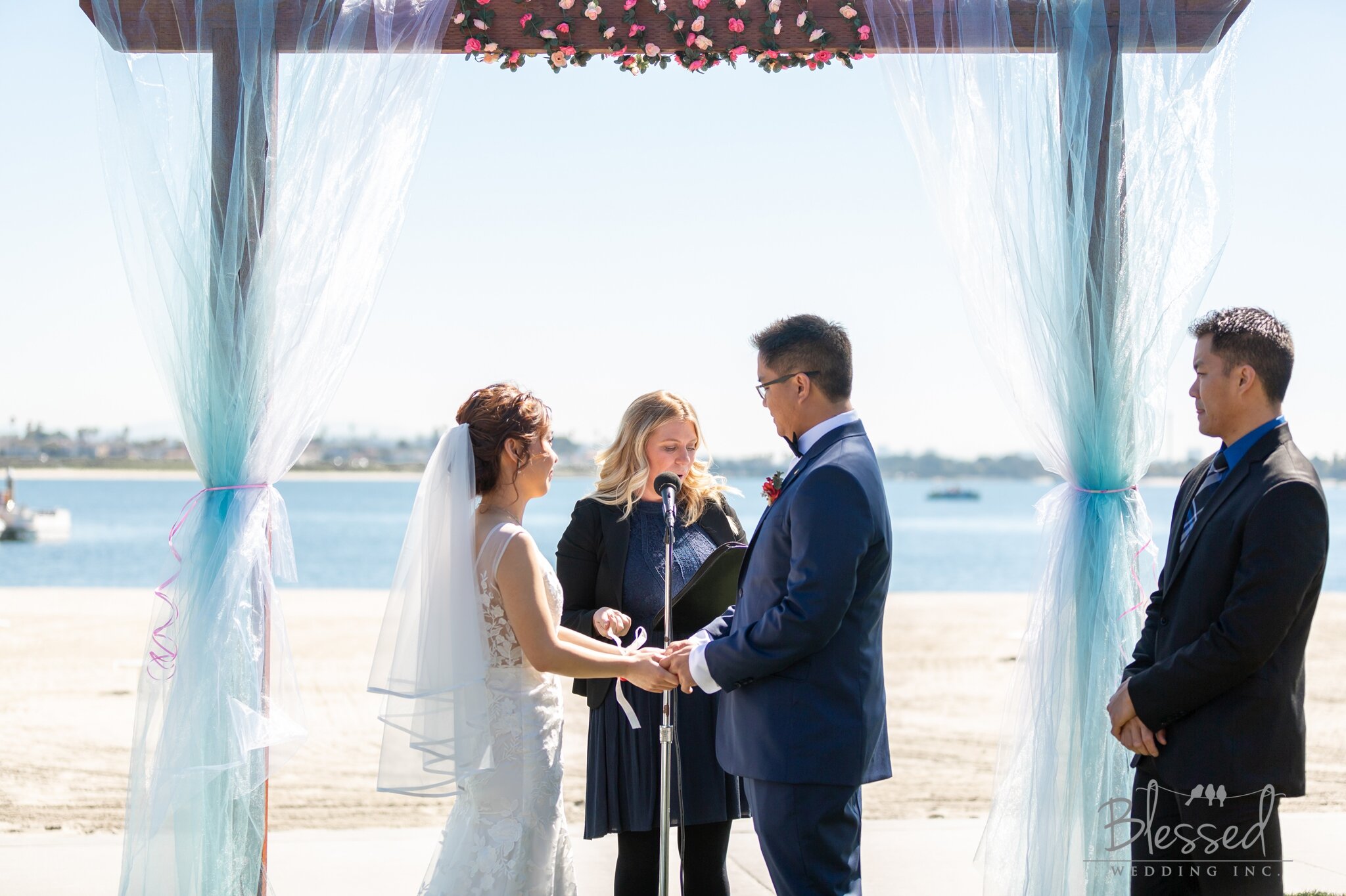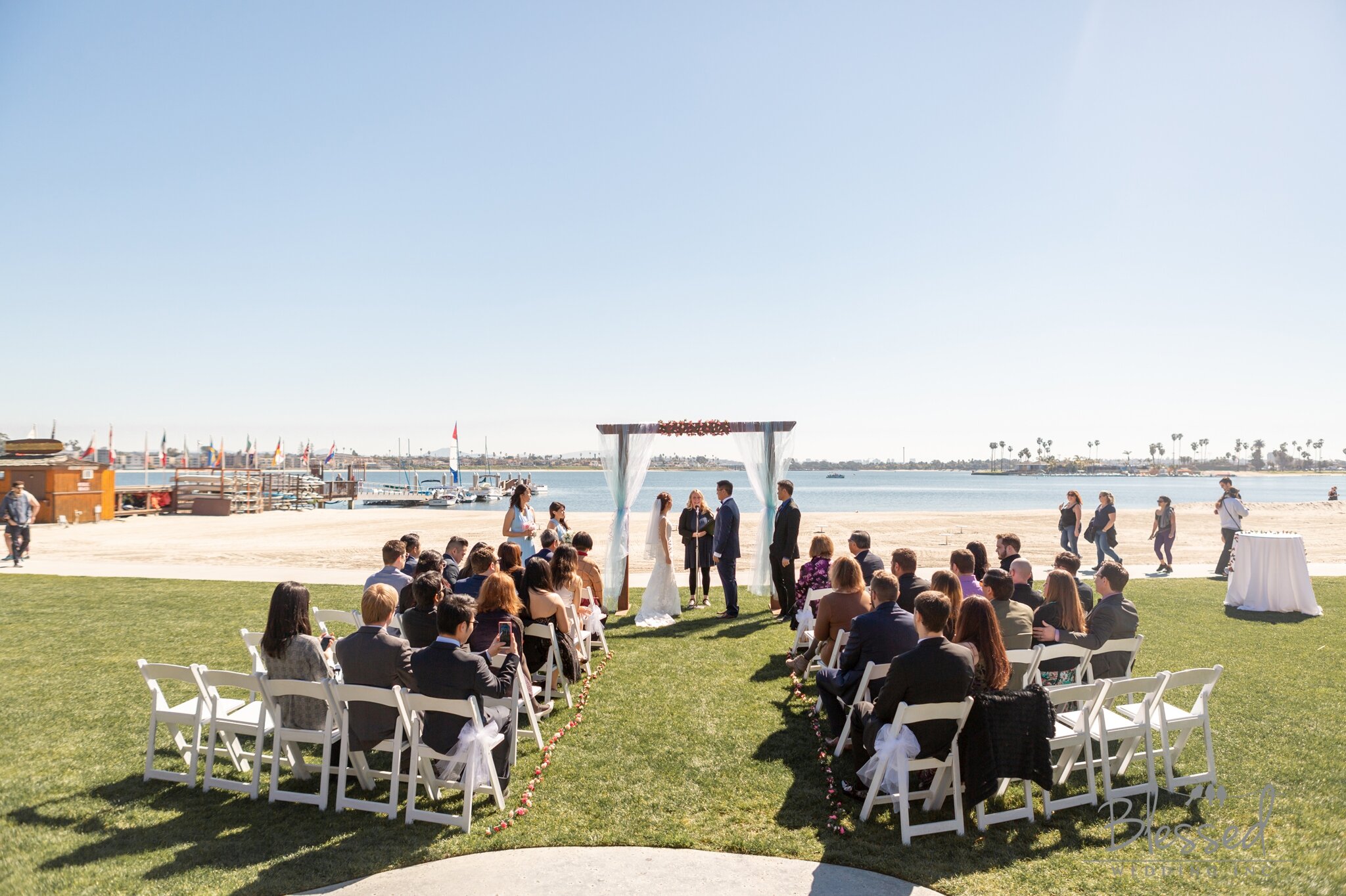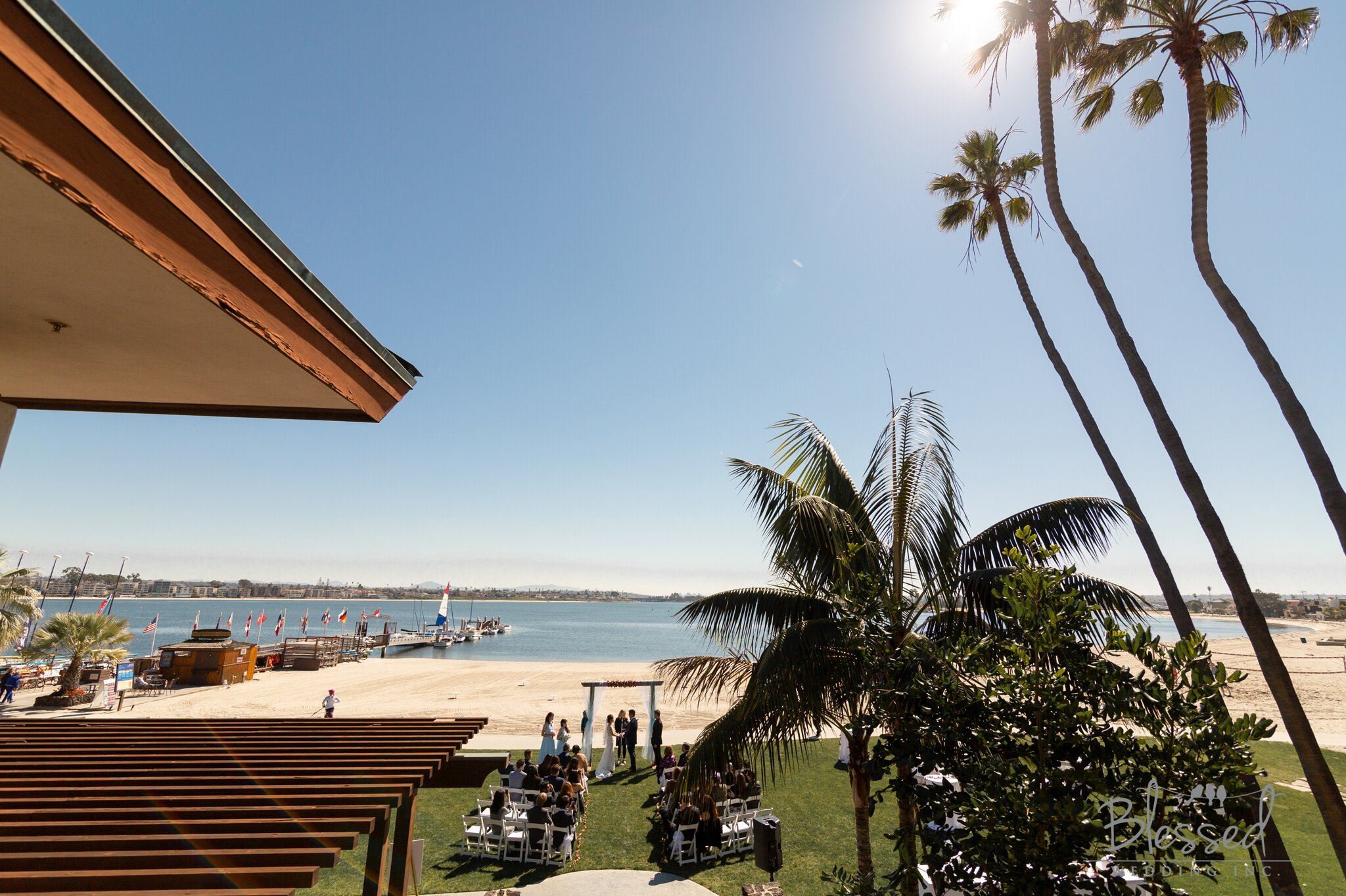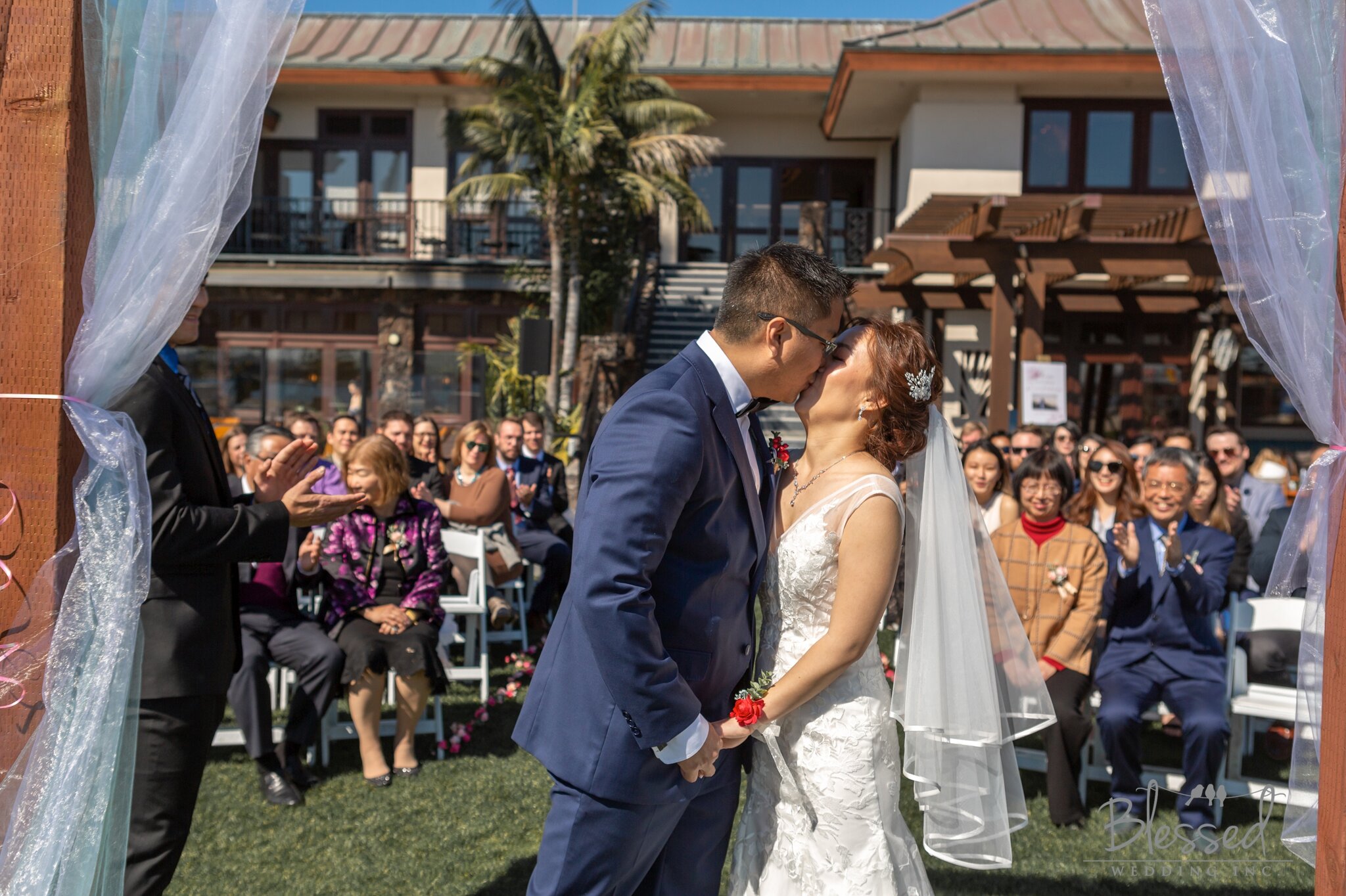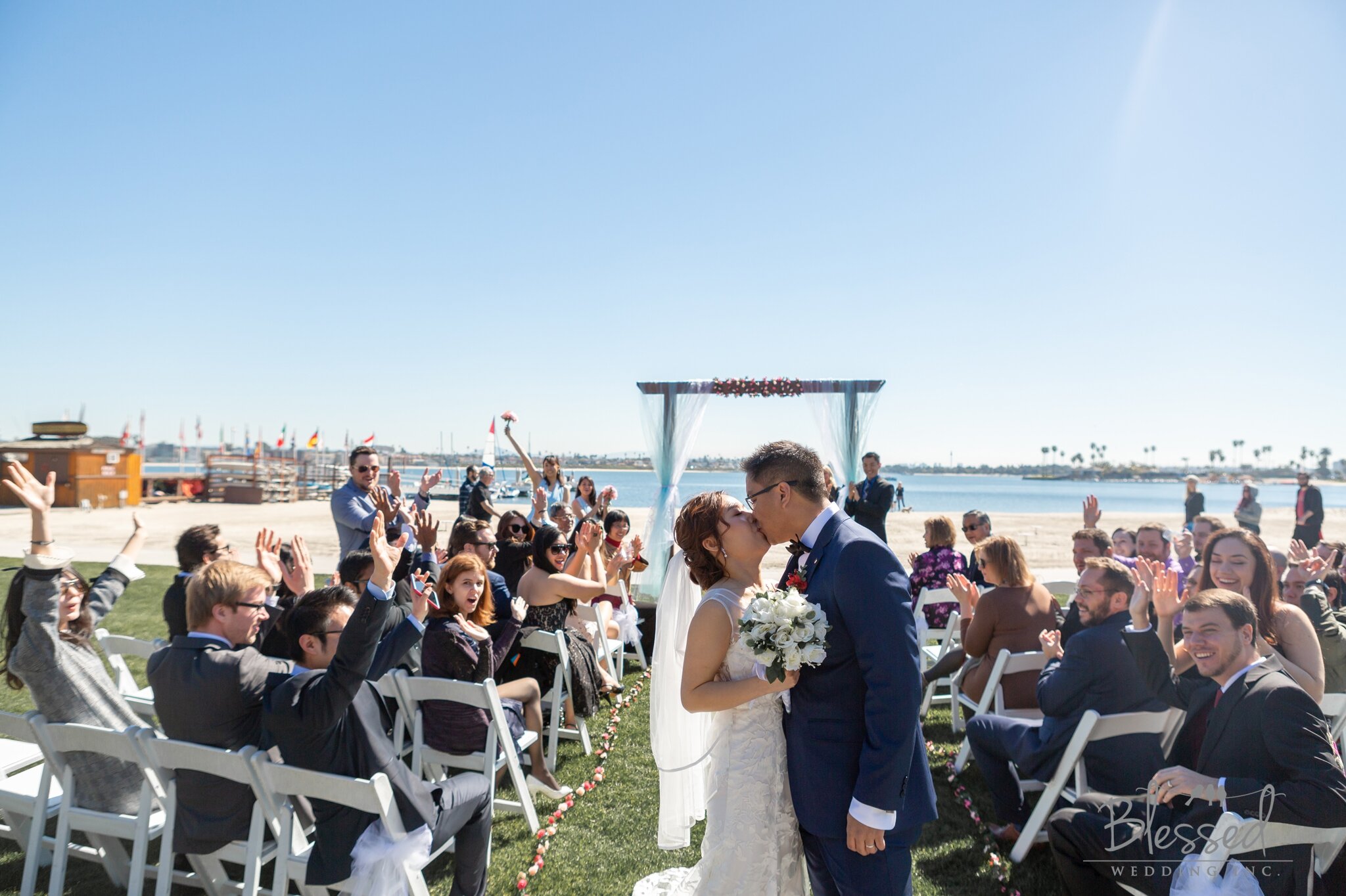 Lucky Colors
Many cultures around the world have different colors that mean different things. Some that bring luck, some that bring fortune, some that bring happiness and so forth. Well there is this amazing yellow all on the side of some of the houses, right across the street from the Catamaran as you walk towards the ocean. So on our way back after taking some stunning ocean beach wedding portraits, we stopped by the wall for some show stopping portraits - if I may say so myself. Love the look of this wedding and I'm so excited to share it with you all!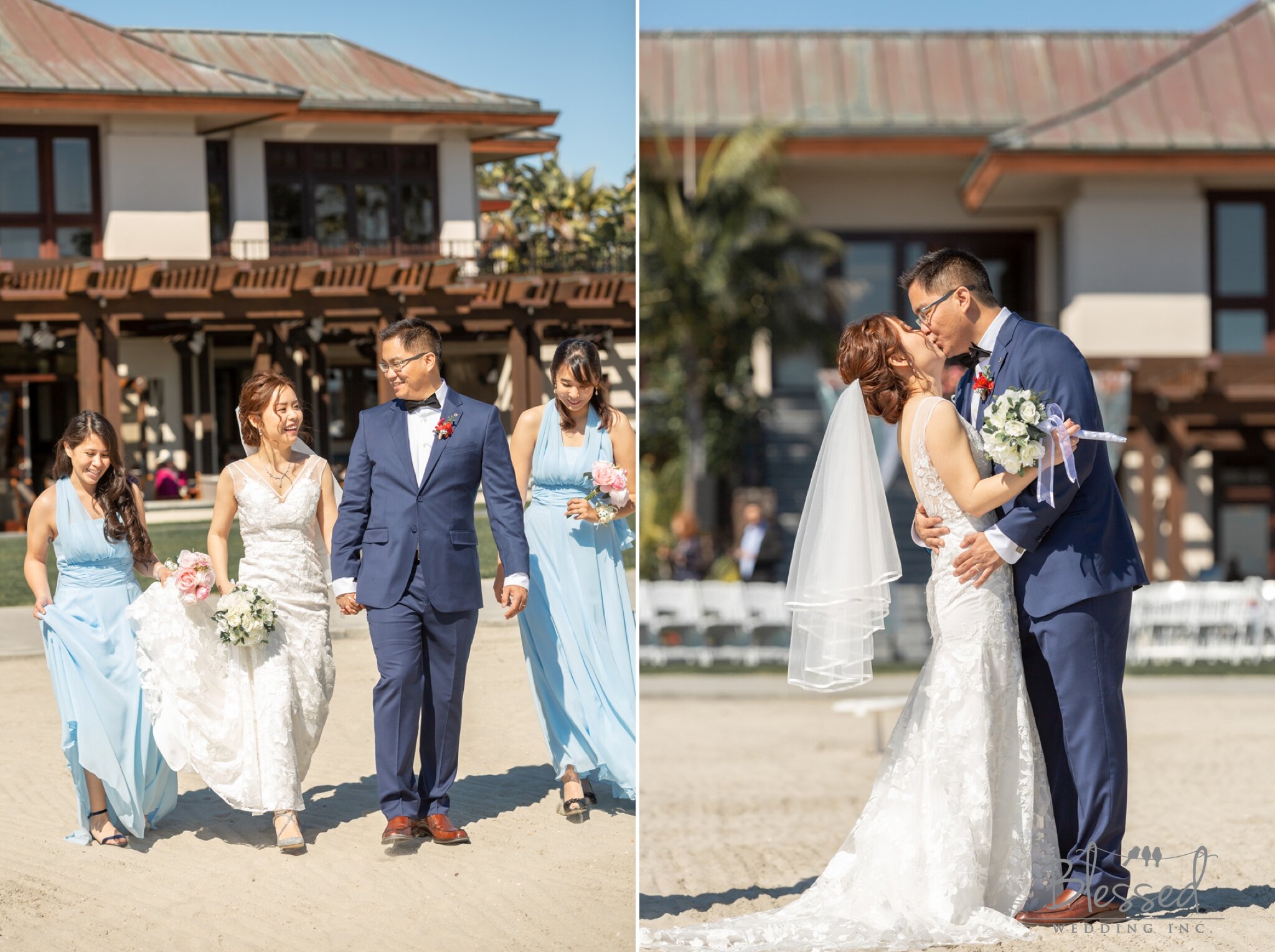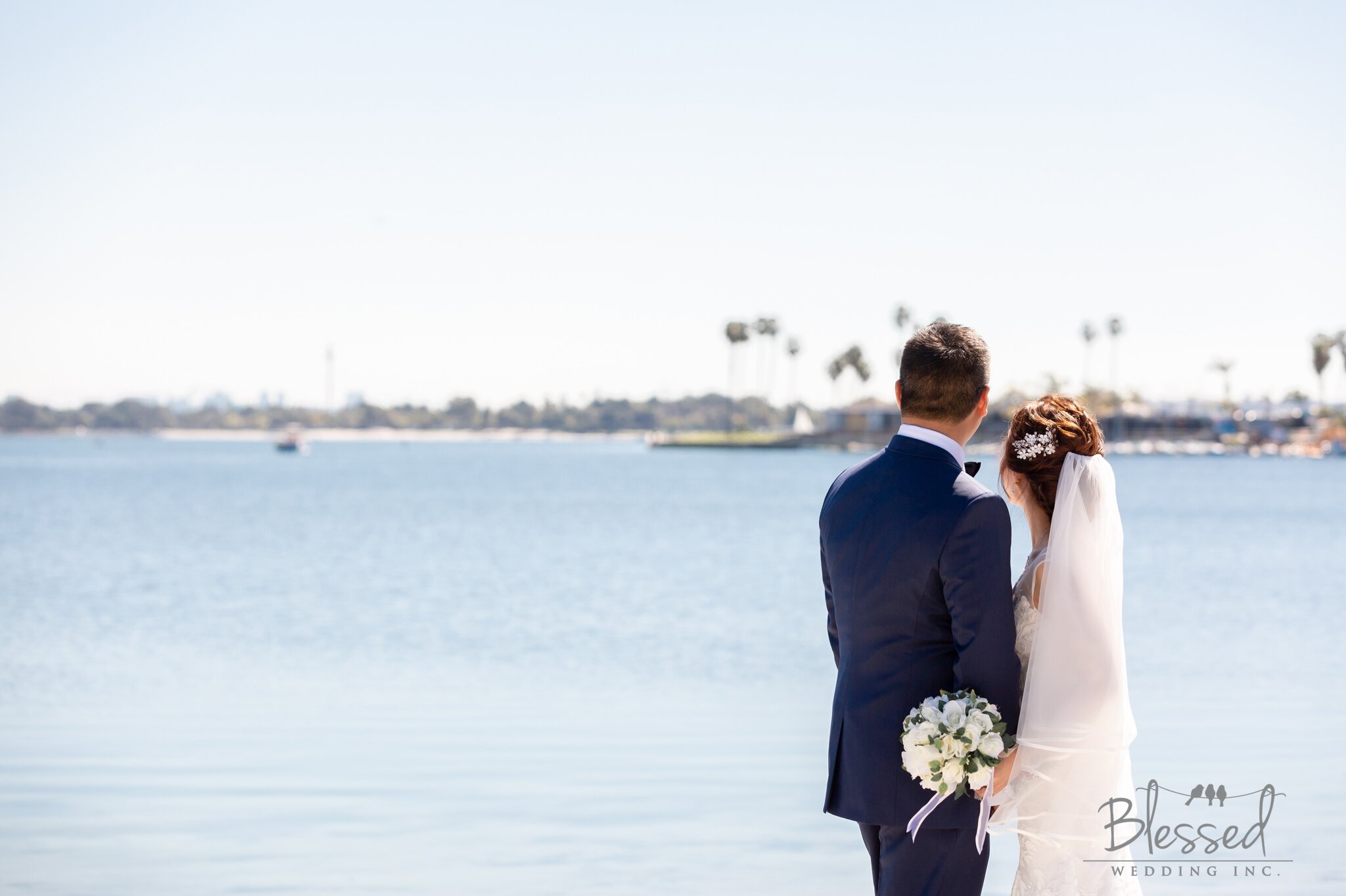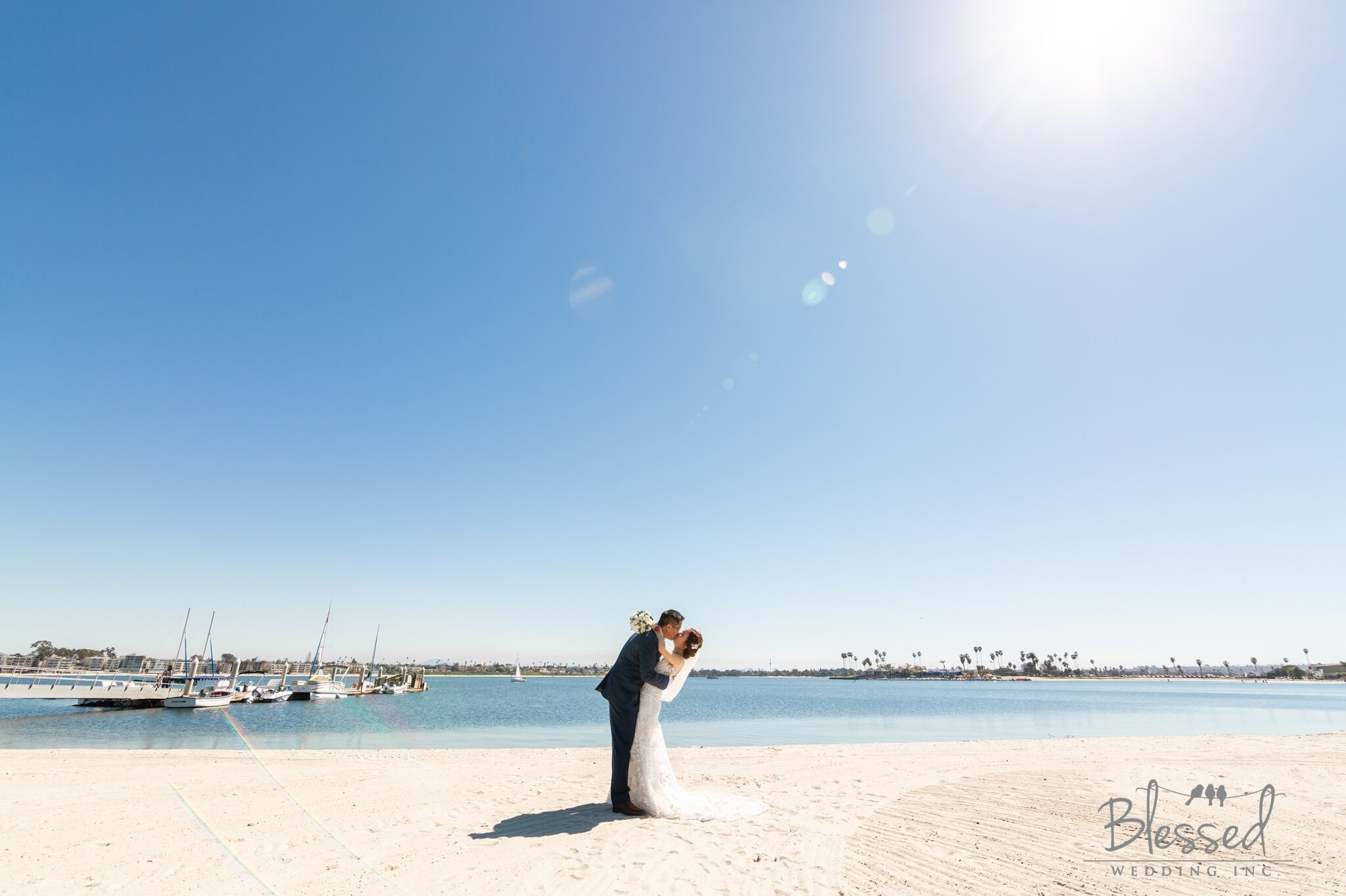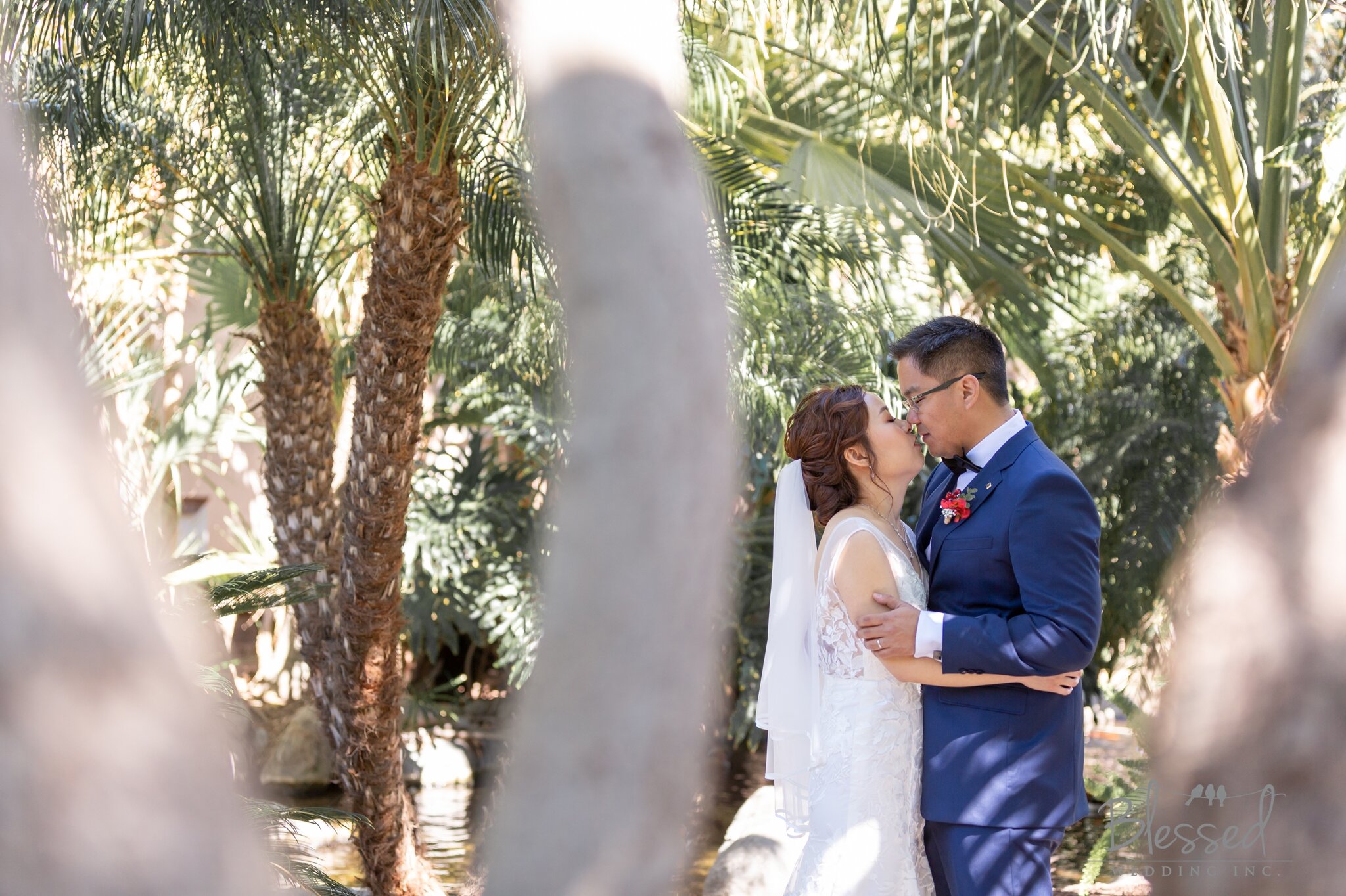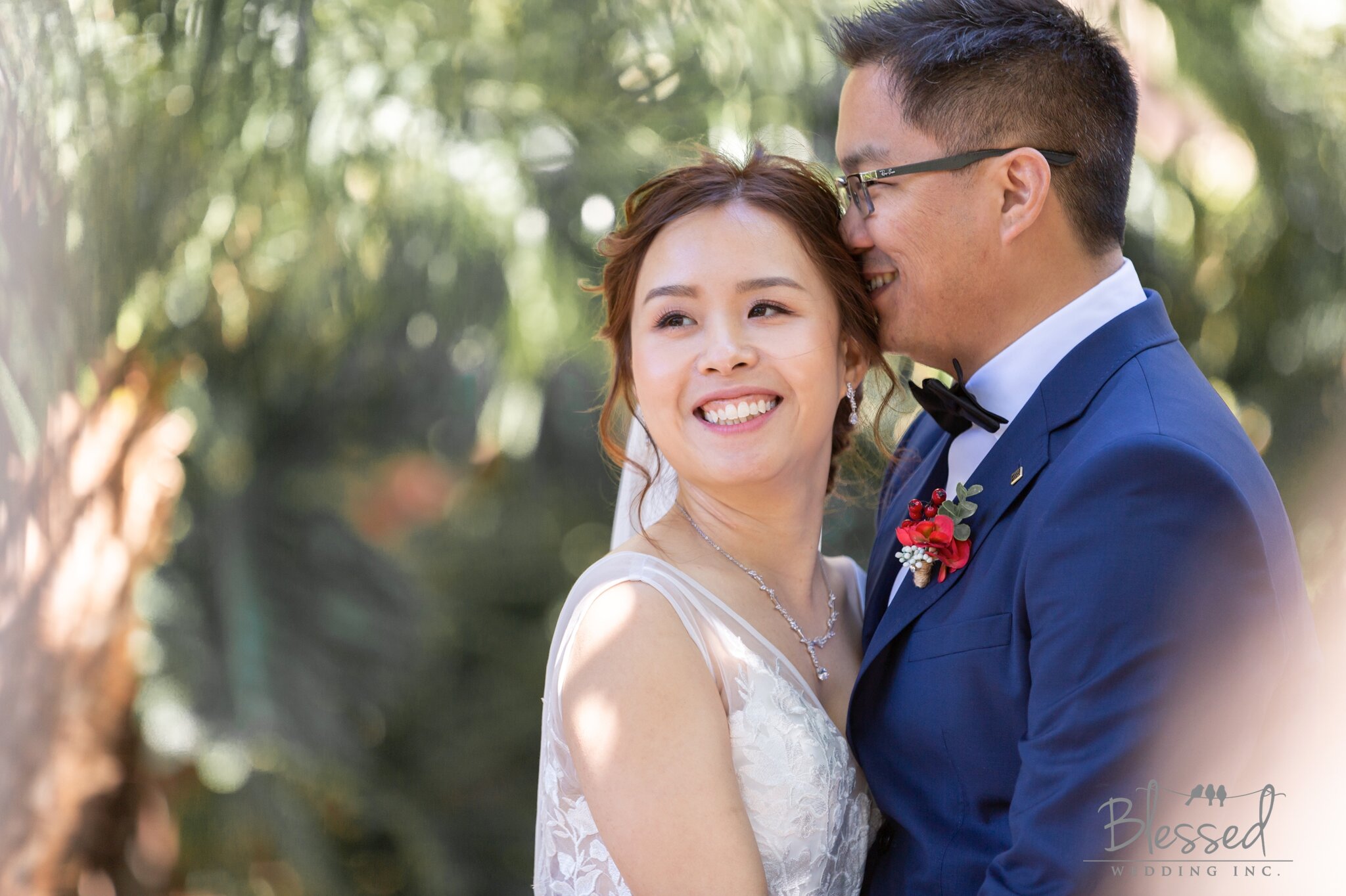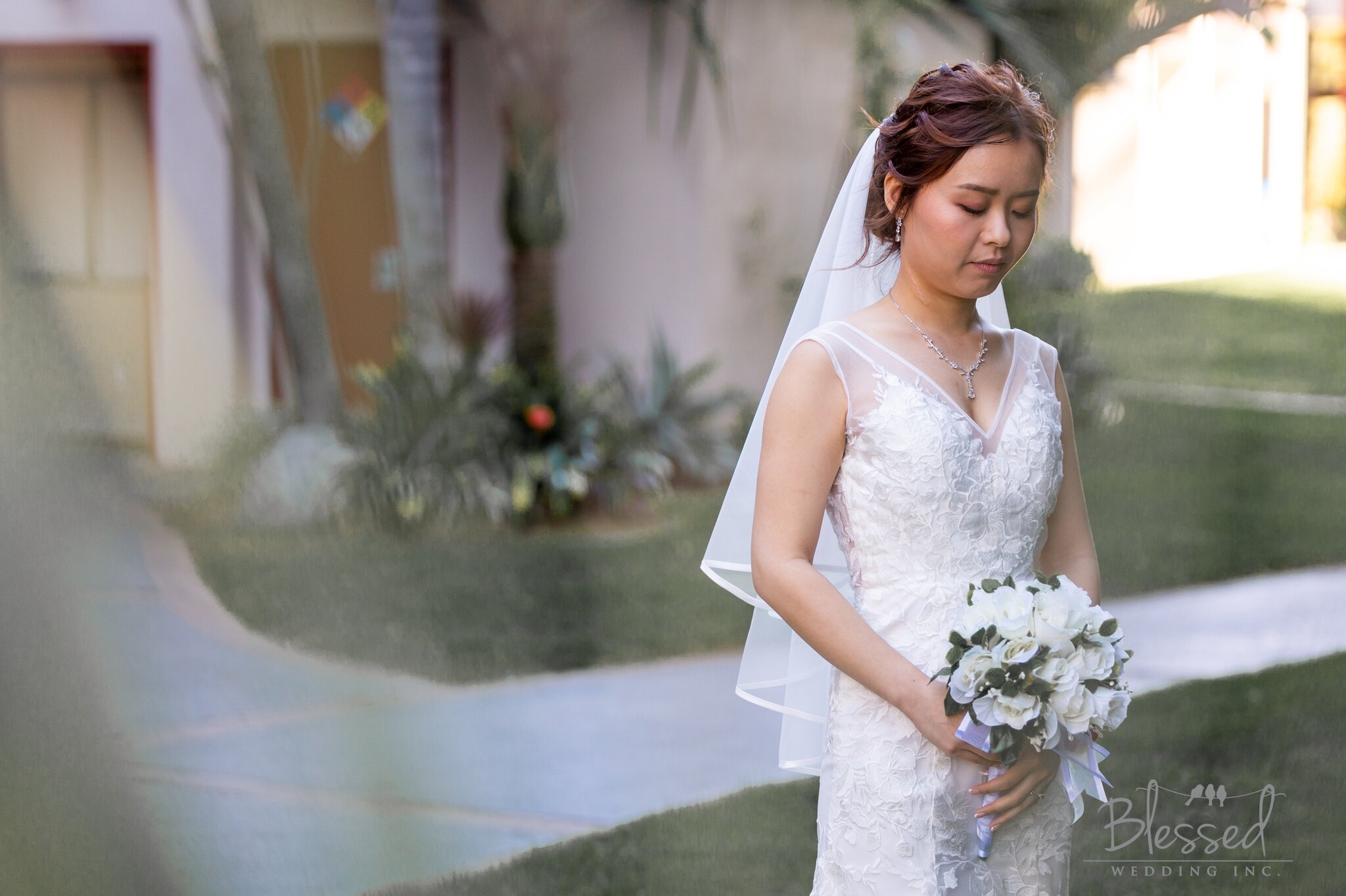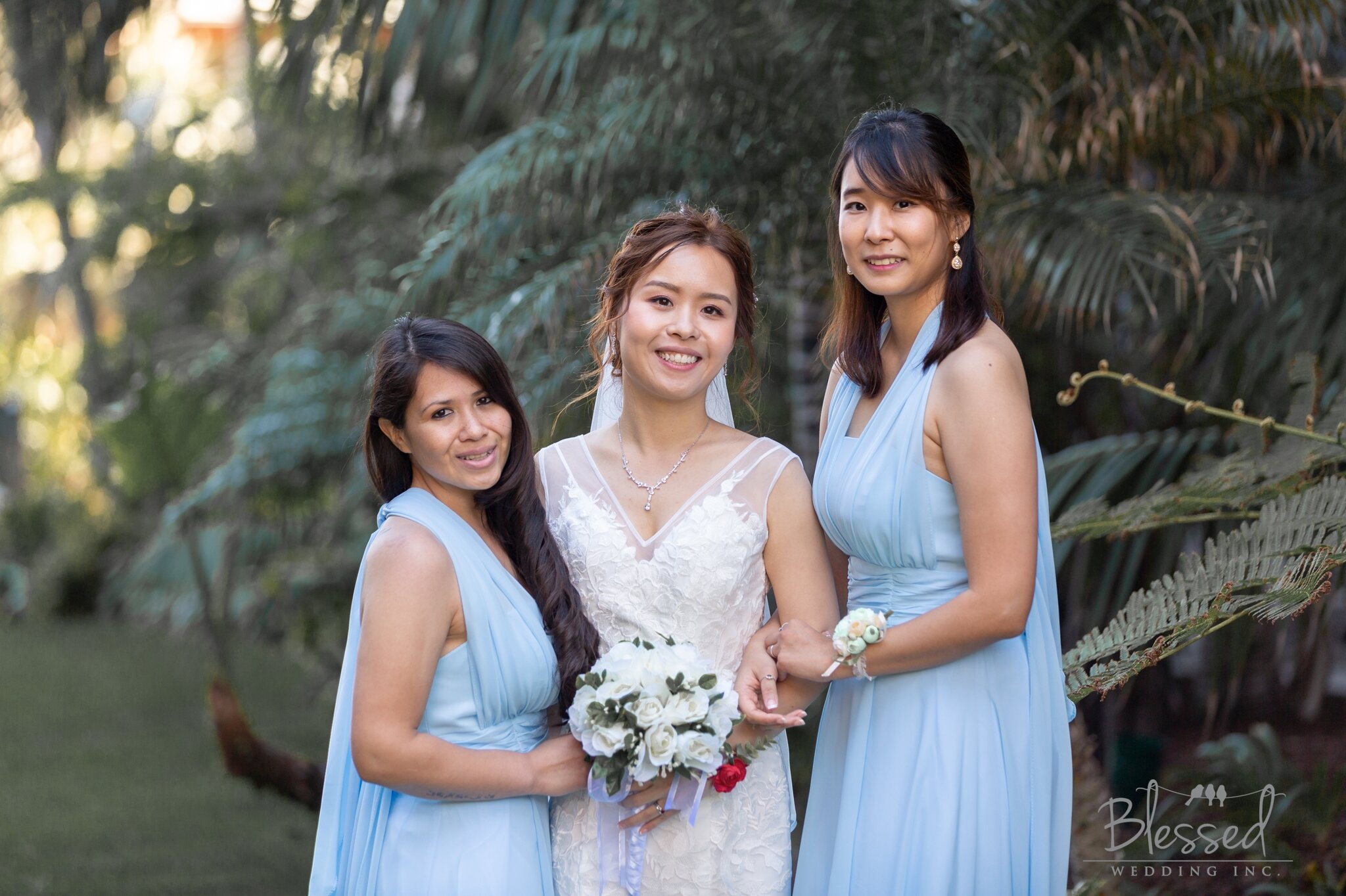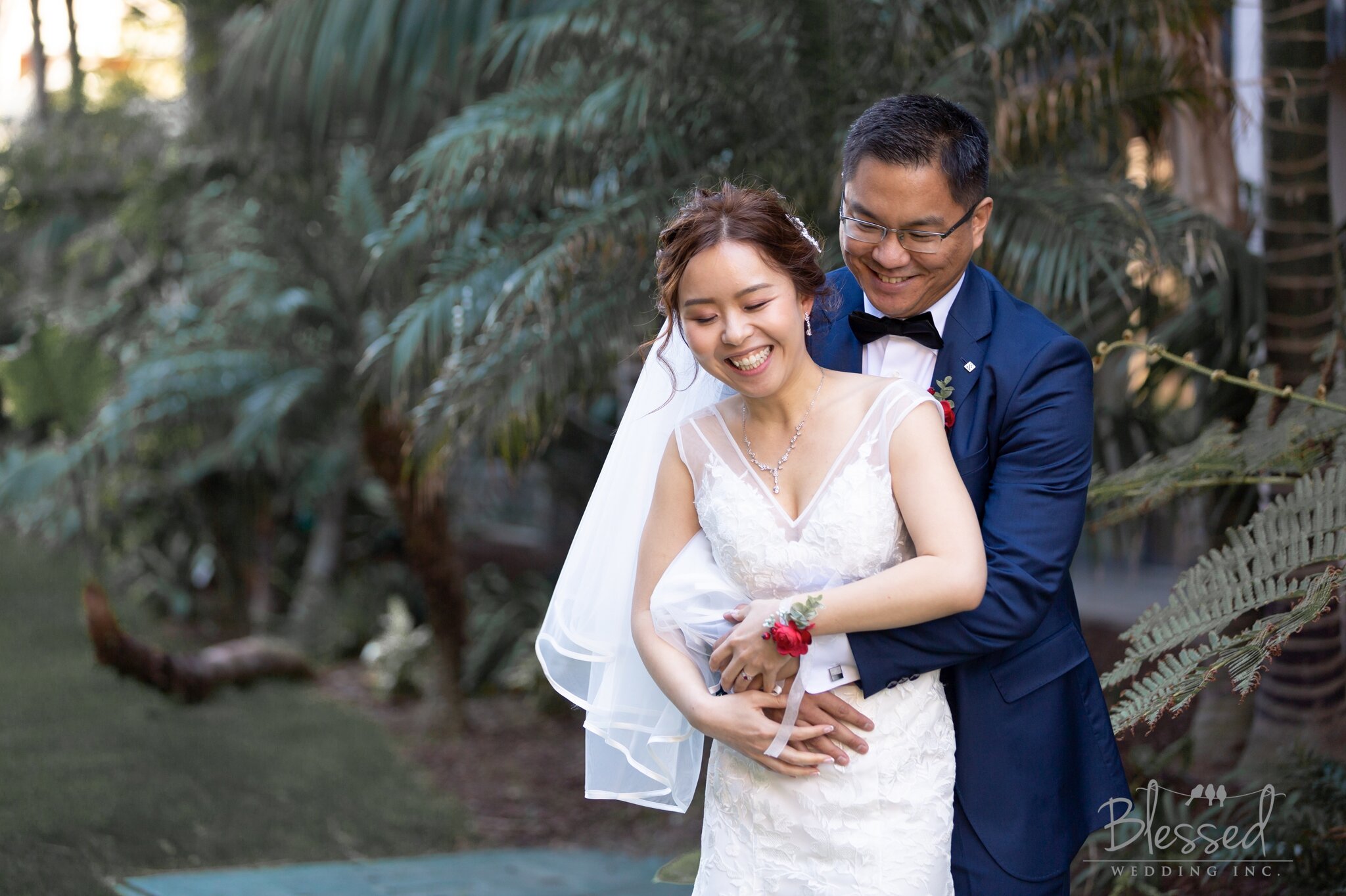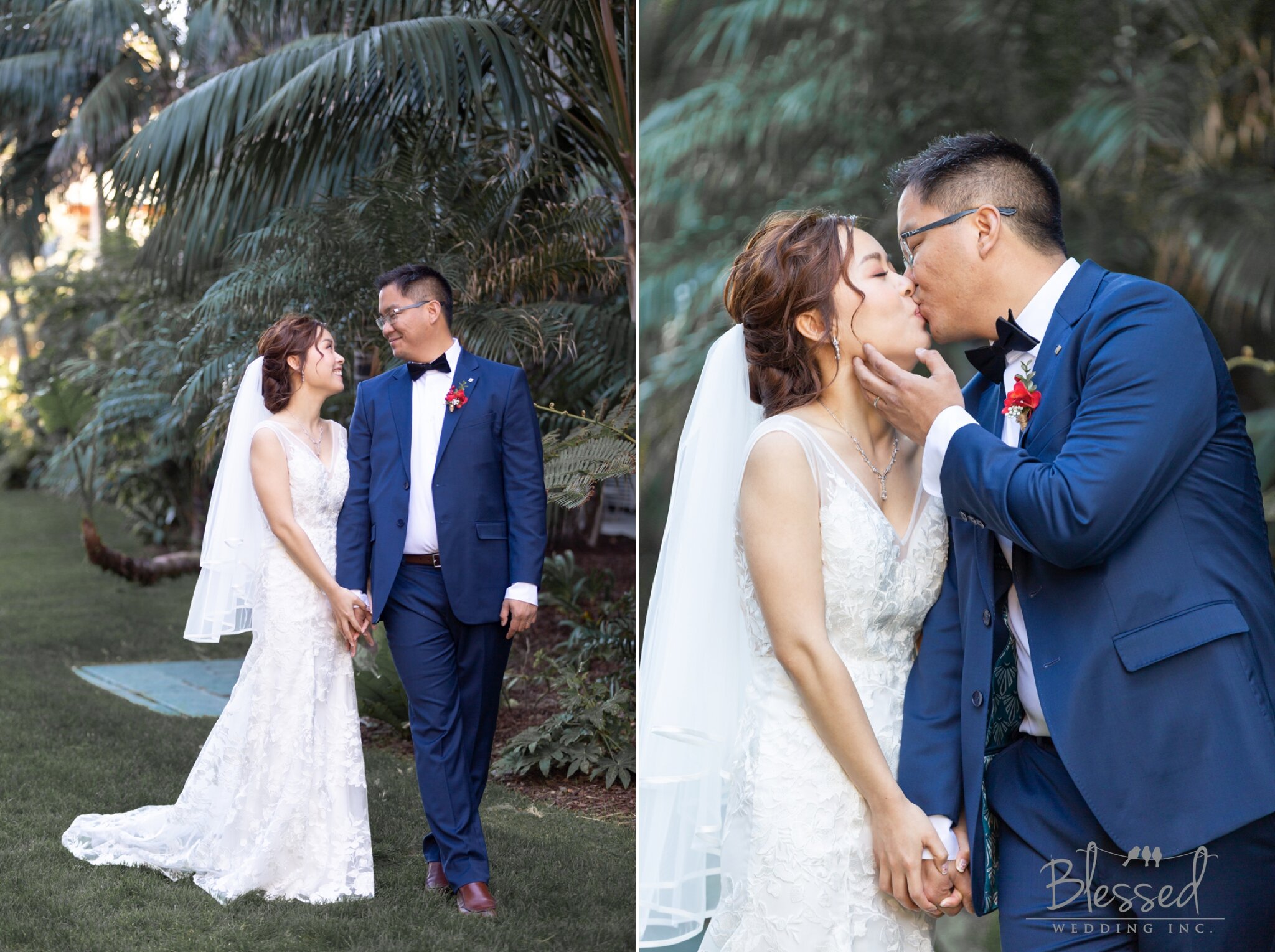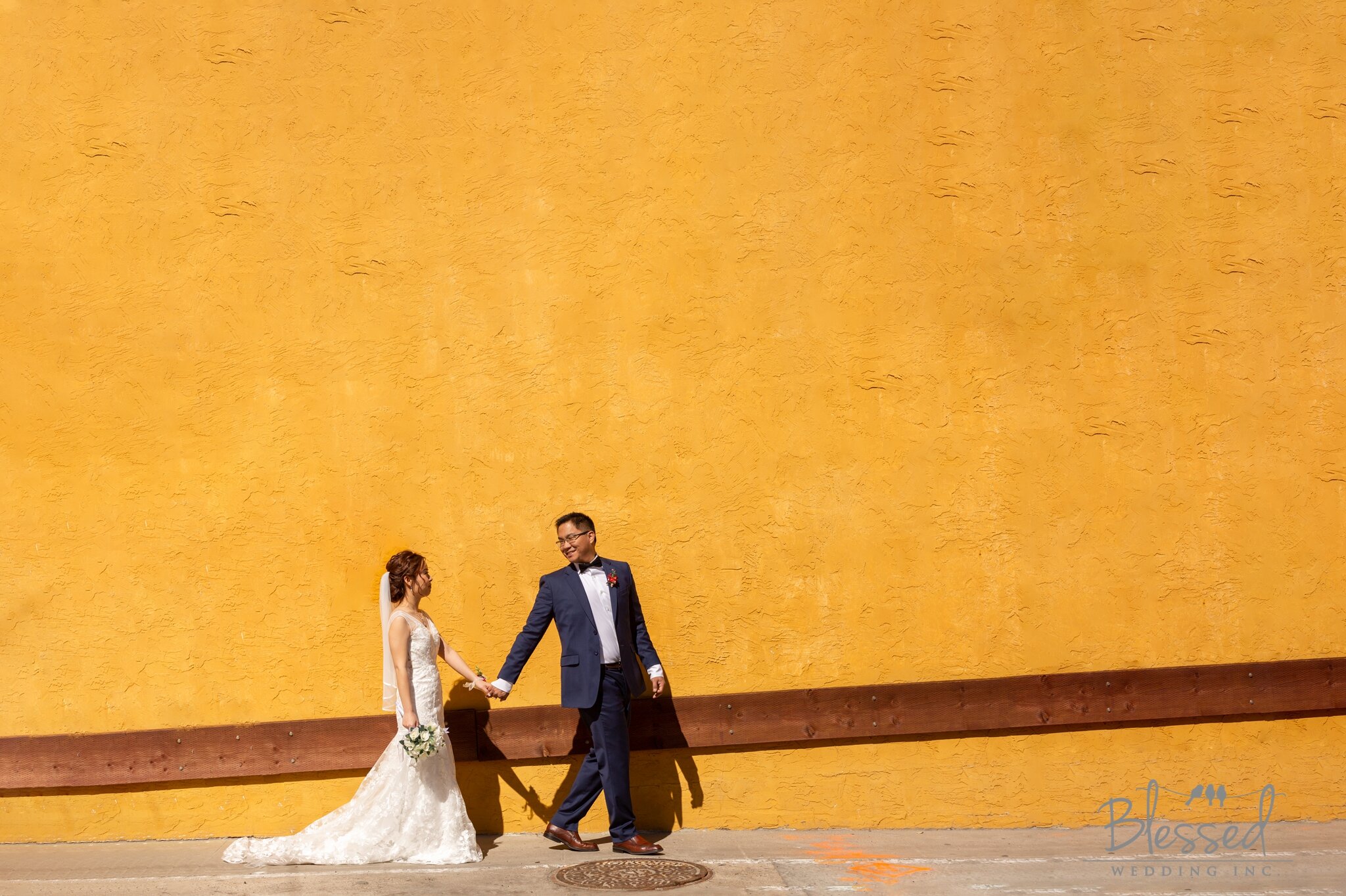 Unique Wedding Bouquet Toss
Something I thought was super fun was the way they decided to do the wedding bouquet toss. A great alternative if you don't want a separate wedding flower bouquet to be tossed and you don't want to ruin your big one.
Instead of tossing the flowers, the bride tide ribbons of the same length to the bouquet but left one untied that she just held in her hand. All the eligible women, single ladies where you at, then gathered around here and grabbed a string and then pulled! The person with the loose string was the wedding bouquet winner!
Isn't that a fun idea or what?